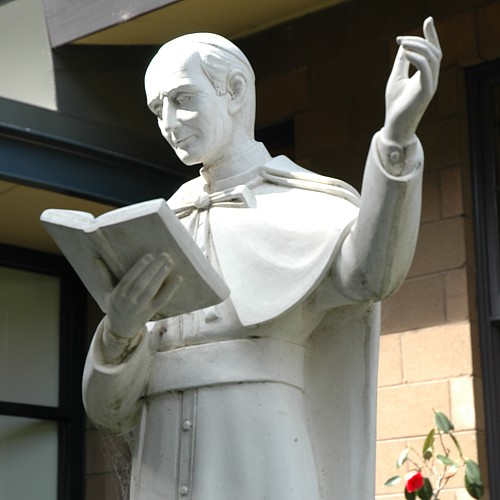 Madre Nazarena Student's House is run by the Daughters of Divine Zeal, a worldwide religious order of Catholic Sisters. Our concern for young people is expressed through providing you with education and shelter, within a conducive environment that enables you to pursue your ambitions. Here you will find a home and Sisters as your friends, as your own sisters, and, if you wish, as your mothers.
Like Madre Maria Nazarena Majone, the co-foundress of our religious order — and to whom this House is dedicated — we commit ourselves to the service of the young ladies in the search for the meaning of their life and in their search for truth. Madre Nazarena was the faithful disciple of Saint Annibale Maria Di Francia, our founder. Because of this faithfulness in obediently living the demands of her vows, especially that of Rogate (pray), she became the cornerstone of the Daughters of Divine Zeal from the moment it began in Messina, Italy in 1887.
We welcome you with our whole heart to Madre Nazarena Student's House. For us, your presence is a blessing because you are giving us the chance to serve you and to let you experience God's compassionate love.
May Saint Annibale and Madre Nazarena bless us all.
Daughters of Divine Zeal
Richmond